Lunchbox Moments is a charity zine featuring work by Asian American and Pacific Islander artists and writers that explores our relationships with food and cultural identity. We use the term "lunchbox moments" to include and also transcend literal school lunch narratives centered on shame.

We aim to provide a platform for AAPI voices to express:
① anger and shame roused by racist microaggressions we may have experienced in relation to our cultural foods,
② pride, joy, and other emotions relating to our cultural foods, and
③ how we have integrated deeper practices emerging from these experiences to honor those emotions.

All proceeds from sales of this zine will go directly to San Francisco's Chinatown Community Development Center, which is operating the Feed + Fuel Chinatown initiative to support Chinatown restaurants and SRO residents.

Subscribe for Updates
Contact us: lunchbox.moments.zine@gmail.com / Instagram

↓





People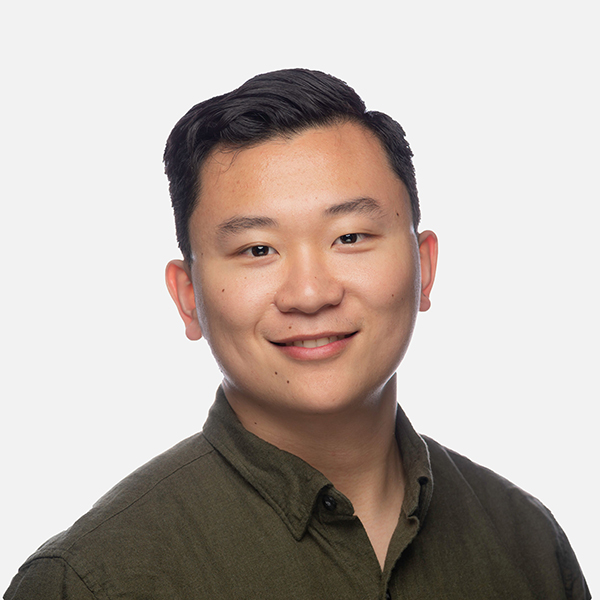 Anthony Shu

Anthony Shu's (he/his) first experience in the culinary world came as a breakfast cook at a non-profit summer program where the "kitchen" consisted of a Presto griddle set up outdoors.

He graduated from Princeton University in 2016 and after a brief career in more professional kitchens, Anthony started working at Second Harvest of Silicon Valley and has been focused on client storytelling and multimedia production for the last few years. Also a freelance food writer, his work has been published in Eater SF and the Princeton Alumni Weekly.

Why this project?
I'm grateful for the opportunity to address complex questions around food and identity with depth and nuance. I hope Lunchbox Moments can be a space for AAPI voices to tell their stories without having to force them into certain narratives or boxes.
Diann Leo-Omine
Diann Leo-Omine
(she/her) is a third generation San Franciscan (Ohlone land) and fourth generation American. She now resides in the North Central Valley (Nisenan land), between the expanse of ocean but before the ascent of mountains. She is a graduate of The Evergreen State College and San Francisco Cooking School, as well as an alum of Roots: Him Mark Lai Family History Project. Her writing is influenced by her experiences on the trails and professional kitchens.
Why this project?
In spite of perceived material success achieved as the "model minority", AAPIs still have a major glass ceiling to shatter, as revealed by current events. I believe we must be able to tell our own stories first so we can form greater bonds of solidarity with other communities of color to smash anti-Blackness and ultimately white supremacy.
Telling stories by and about food is also an unexpected medium since too often food is dismissed to merely foodie culture and trends, or that "breaking bread" solely feeds into the great American melting pot homogeneity narrative. What happens if our experiences with food are less than savory, but have the power to disrupt a greater social consciousness within ourselves?
Shirley Huey

Shirley Huey (she/her) is a Cantonese-speaking ABC, born and raised in San Francisco.

With a lifelong interest in cooking, food, and social justice, Shirley has received fellowships from VONA/Voices, Kearny Street Workshop's Interdisciplinary Writers Lab, and SF Writers Grotto's Rooted and Written program.

In 2018, she facilitated "Traveling Home: Through Place, Histor(ies), and Food," a walking and writing workshop in collaboration with The Walk Discourse Project. In 2020, she was awarded a Mesa Refuge residency to work on a book about growing up in San Francisco.

A graduate of UC Berkeley and NYU Law, Shirley has read her poetry and prose throughout the San Francisco Bay Area, including the Eves @ the Beat reading series, APAture's Literary Arts Showcase, Quiet Lightning, Bay Area Generations, and Oakland Asian Cultural Center.

Why this project?
The 2020 COVID pandemic hit the Asian American community, and other communities of color, hard: social isolation compounded the fear of being subject to racial violence and harassment as well as the pain of economic devastation for many.
Writing and sharing our stories, taking back our narratives, is a powerful means of healing ourselves. Stories can help us make sense of what has happened and help us feel less alone in our experiences. Healing happens when we begin to confront the truth of that which has happened in our lives. Coming from so many and such disparate countries, with far-ranging diasporic reach, Asian Americans are far from monolithic. I hope this project can highlight the diversity of experience within our communit(ies), be a means of undermining white supremacy, and sow the seeds for some kind of way forward.
Haylie Chan
Born in Hong Kong,
Haylie Chan
(she/her) is a Cantonese-speaking first generation Canadian who has lived in Toronto since she was five years old. Currently based in Los Angeles, she is a multi-disciplinary designer working in the fields of architecture and graphic design.
Since 2010, Haylie has studied and worked as an architectural designer in Toronto, Hong Kong, New York, Rome, Tokyo and Gothenburg. She received her Bachelor of Architectural Studies from the University of Waterloo in 2015, followed by a Master of Architecture from Yale University in 2019. Prior to her studies in architecture, she was vocationally trained in classical ballet with the Royal Academy of Dance. Haylie's work has been published in Retrospecta 40/41/42, Paprika!, Pidgin Magazine, AA Files, Archinect, Dezeen, ArchDaily, Wall Street Journal, and Architect Magazine.
Why this project:
"Where are you from?": a familiar, often unsolicited, question that most Asian Americans have been asked at least once in their life. Asian Americans dread to answer the question because it is simply impossible to summarize our cultural identities and family histories into a single sentence.
For many of us who were born or transplanted here at a young age, our most direct relationship to our cultural heritage is through the food we eat at home. With Lunchbox Moments, I want to establish a safe space to welcome those like me to proudly express the richness and complexities of their Asian American identities by sharing their stories about food. In doing so, I want to challenge the tendency to categorize people and place labels on one's cultural identity by asking questions like: "Where are you from?".
Jeffrey Liu
Jeffrey Liu
(he/his) is a second generation Chinese American designer born and raised in Marin County. Jeff holds a Master of Architecture from the Yale School of Architecture and a Bachelor of Arts in Architecture from Princeton University, where he received the Joseph Sanford Shanley '17 Memorial Prize. He is currently practicing as an architectural designer in Los Angeles while serving as an editor of Perspecta: The Yale Architectural Journal, Jeff's work has been exhibited in the 2017 Chicago Architecture Biennial and the 2019 Seoul Bienniale for Architecture and Urbanism, and his projects and writing have been published in ArchDaily, Archinect, Designboom, Pidgin, Paprika!, Retrospecta and e-flux.
Why this project?
Growing up as the child of a Chinese immigrant and a Cambodian-Chinese refugee in largely white area, food has always been an articulation of difference, composing my racial and cultural identity as something other than the majority culture around me. My relationship to the foods of my heritage reflect my alienation from the dominant culture as well as my struggles with identity, but also form the basis of my self-affirmation against assimilation and my solidarity with other marginalized peoples. I hope that this zine creates space for artistic reflection on the complex ways that Asian Americans shape their identity through embrace and refusal, as told through cultural encounters with food.